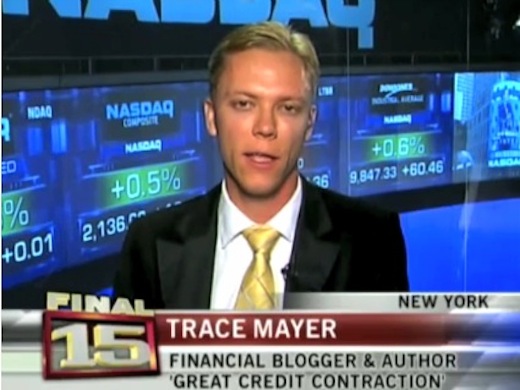 About The Website And Author
Reading time: 5 – 8 minutes
The main purpose of this website is to provide ideas and information on monetary science and economics that will combat the extremely dangerous false ideas currently in the marketplace causing many undesirable and harmful effects.
Ideas can only be overcome by other ideas. Money and force are impotent against ideas.  Government abuse of currency has enabled many evils including the rise of dictators and perpetuation of genocide.  The abandonment of sound money is the chief reason, if not the only reason, that the world has become such a dangerous place.
As the worldwide fiat monetary system evaporates it will take education and humility to successfully navigate the chasm and retain one's wealth.  We are feeling the gigantic tectonic plates underneath the financial system begin to shift.
The shift of wealth that is happening is gargantuan and if one is properly positioned they can profit handsomely from the change.  Luck is when preparation meets opportunity. You can subscribe to get free email updates.

Trace Mayer is an entrepreneur, investor, journalist, monetary scientist and ardent defender of the freedom of speech.
He holds a degree in Accounting and a law degree. He has studied Austrian economics focusing on the work of Murray Rothbard and Ludwig von Mises.
Trace Mayer is a strong advocate of the freedom of speech, operates RunToGold and HowToVanish, has authored The Great Credit Contraction and co-authored How To Vanish The Book, Bitcoin Beginner's Guide and A Lawyer's Take On Bitcoin And Taxes, is a member of the Society of Professional Journalists and the San Diego County Bar Association.
Trace Mayer has appeared on Canada's national financial network BNN, ABC, FOX, NBC, many radio shows, conferences, to many private groups and is syndicated through Seeking Alpha, Yahoo! Finance and MarketWatch.
Trace Mayer was among the first popular bloggers to publicly recommend Bitcoin in its infancy with a market cap under $2m and well before its massive rise to about $1.5B in March 2013. He has presented on Bitcoin, both objectively and persuasively, to a wide variety of audiences including members of the Federal Reserve, Bundesbank, major financial institutions, HNWIs, conferences and many others.
So if you like, use or have profited from Bitcoin then there is a chance you were directly or indirectly influenced by Trace Mayer.
He has always been very interested in entrepreneurship, money and the financial markets.  He believes education is the key to opportunity and humility, the ability to change and adapt, are essential to successfully allocate capital.
Amont those influenced about Bitcoin include Robert Wenzel of Economic Policy Journal, Chris Powell of GATA, Lew Rockwell, Anti-War.com, Jeff Berwick of The Dollar Vigilante, The Silver Vigilante, John Rubino of Dollar Collapse, Jason Burack of Wall Street For Main Street, BrotherJohnF, Michael of The Daily Paul, Max Keiser, James Turk of GoldMoney, Kerry Lutz of the Financial Survival Network and Daniel Ameduri of Future Money Trends were, as a result of Trace's work, all influenced early on and persuaded to use and accept bitcoins.
He generally deals with high-net worth individuals.  Trace Mayer may be available for interviews, speaking engagements, training, writing or consulting. You can subscribe to get free email updates:

We are both available to perform interviews with journalists, bloggers, radio hosts and other content producers. We are also available for speaking engagements.

So if you want to contact us about interviews, speaking, have questions or suggestions for an article or product or for any other reason then you can contact me via this this form, encrypted email or BitMessage [BM-2cUfm9BxkjtGtz6AUfH4pt4QjsEVdMjmzg]. Or just ask me a question.
No tips yet.
Be the first to tip!
Support Run To Gold - Tip With Bitcoin
183HjttMhPgcmDLLCkwZ67XPjCpM4Fc98r
Find this post helpful? Please consider tipping with Bitcoin. Each article gets a unique Bitcoin address so by tipping you help make Run To Gold sustainable and give valuable feedback on which content is most appreciated!
54,967 random numbers
Email
Print